Meet Jennifer Kilgo!
Location: Denver, CO
Online: www.rootcounseling.com/
A new therapist started with 5 clients per week… and now: 15-20 cash paying clients per week!

Jen knew early on that she could use support to build her practice. In a little over a year, she has a full practice and "I really credit that to having a coach."
Jen shares how she made a decision early on not to 'go back' to agency work – so she used that decision to motivate her to take the action steps to build her practice. "I am cliff-jumper – daily I have to take risks. And breaking through the things that hold me back give me healthy power to keep moving forward."
"I saw my therapist-friends who couldn't make a living leave the field and that is heart-breaking." And Jen would not let that happen to her. Her story is quite inspiring. 🙂
Listen in to Jen's Interview:
Interested in working with a coach for your practice? Click here.
---
Meet Jon Dodds!
Location: Chicago, IL
Online: www.counselingjondodds.com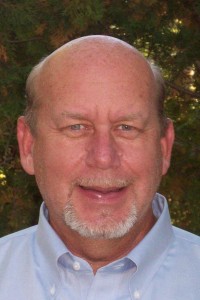 "High Return on my Investment – all while feeling happier and more alignment!"

For quite a while, Jon felt like he was putting a lot into his practice and not getting the results he wanted.
He started with Marketing Bootcamp and Individual Coaching – jumped in and took action on a few key ideas and started seeing results quickly. "I used to be afraid of marketing and now – knowing I have someone (my coach) who wants my success as much as I — wow — it spurs me on and I find myself so much happier.  I NEVER would have believed the amount of growth and transformation I have experienced in the past two years."
Listen in to Jon's Interview:
Interested in working with a coach for your practice? Click here.
---
Meet Cerina Griffin!
Location: Newport Beach, CA
Online: cerinagriffin.com
From newly licensed to 20 sessions a week:
Cerina is an MFT in Newport Beach who attended her first 3-day conference with Casey one month after she was licensed.
After a year in the Ruby coaching program, she now reports a full practice and continues to grow as a CEO in her business. Listen in as Cerina shares the mindset shifts and actions she took to fill her practice. What is striking in this interview is her confidence and her peace with both the process of building her business (step by step by dipping her toe in first) and her results.
Listen in to Cerina's Interview:
Interested in working with a coach for your practice? Click here.
---
Meet Elizabeth Dandenell!
Location: Alameda, CA
Online: eastbayanxiety.com
A former skeptic about marketing and business development created a business plan and wow: She has a Center! 
Many of us can relate to this: Elizabeth had a private practice that was going well until a referring-contract was cancelled. In the blink of eye due to government budget cuts, she lost 60% of her income. These were 9 year contracts that she counted on! What now? Marketing? Hmmm… She began to follow Be A Wealthy Therapist and now just couple of years later has a large space, profitable practice and associates in her practice.
Listen in to Elizabeth's Interview:
---
Meet Vicki Smith!
Location: Atlanta, GA
Online: Sundancetherapy.net
I was in Ruby last year. I swear, this program is the bomb! Some stuff I didnt even focus on so I am excited to be engaging again, but some stuff – like owning my fee and looking at who I work with (in other words…letting a few people go – which I have – 3 people within a week!) and networking with other professionals…all of that stuff is still going strong and I am so grateful! The fee exercise about looking at what you charge and inching up the scale to find out where you get anxious and where you are resentful. I am so different this year doing that than last year. I just wanted to say – YEAH!!! My business is thriving and I am, of course, still learning, but things are so much better after going through Ruby. Im sure I will return again for more learning, but for now – you guys rock! Thanks for helping me transform my practice and business!!
Is it time for you to get the accountability, proven strategies, and love and support of a Be A Wealthy Therapist coach?
Click here to read more about our coaching programs or fill out the application below for a no-charge discovery session to see how we might help you reach your therapy business goals!
[gravityform id="8″ title="true" description="true"]